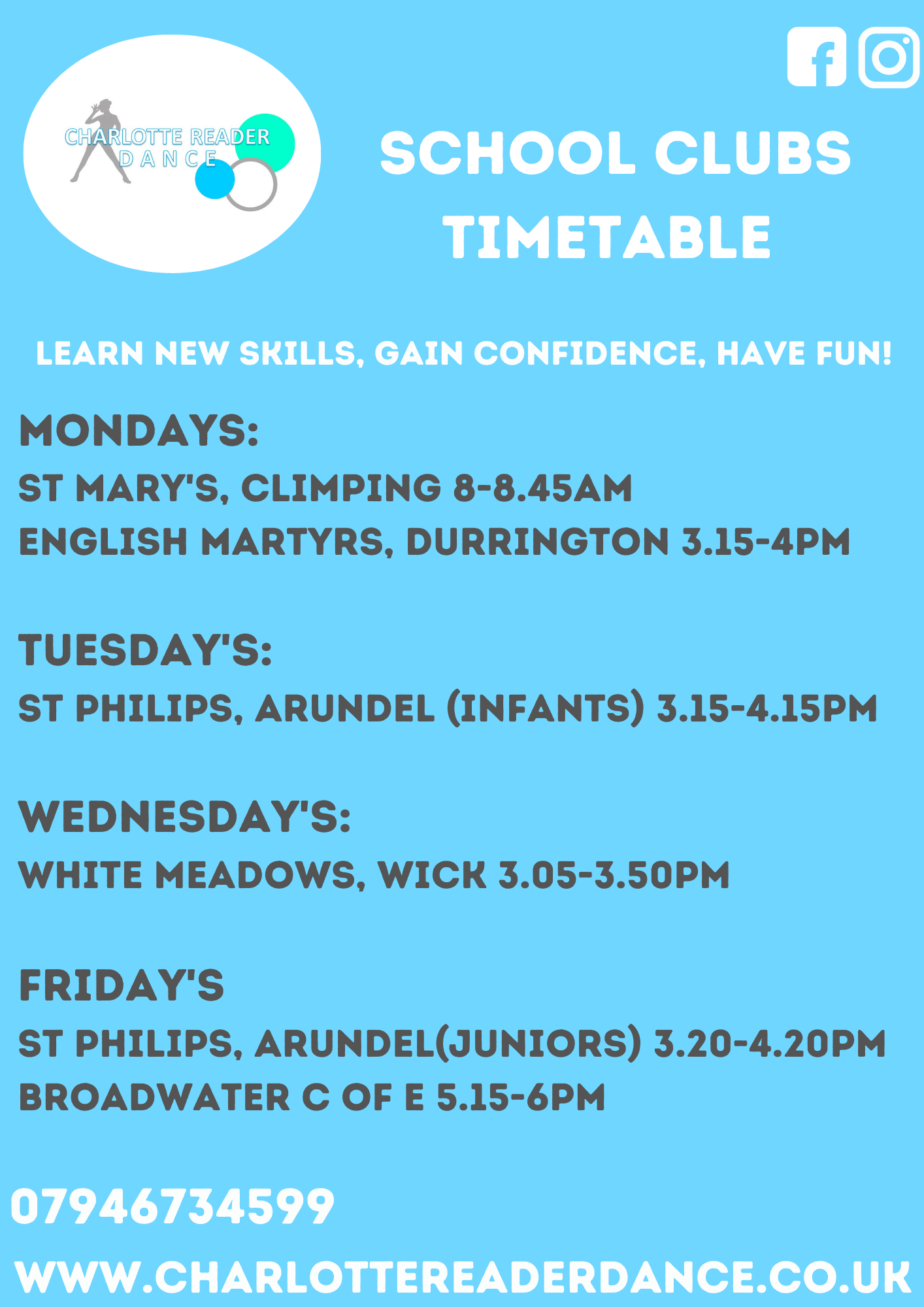 September 2020 - Please keep an eye on this page for updates on the start dates of these classes. Current members will be contacted when we are given the go-ahead to return to in-person classes.
In these classes children will learn fun routines, learn to work as part of a team and gain confidence. We often have performance opportunities throughout the year, some within the schools and some outside of the schools.
Please register your child via the register/sign up page if they'd like to join a class. Please note places are limited and will be given on a first come first served basis. Please get in touch for more information.
Mondays 8-8.45am - St Mary's C of E Primary School, Clymping. School Years R-6. Returns Sept 2021!
Mondays 3.15-4pm - English Martyrs Catholic Primary School - School Years 1-6. Returns Sept 2021!
Tuesdays 3.15-4.15pm - St Philips Arundel - School Years R-2. Returns after Easter 2021!
Wednesdays 3.10-4pm - White Meadows Primary School, Wick, Littlehampton. School Years 1-6. Returns Wednesday 23rd June 202!
Fridays 3.20-4.20pm - St Philips, Arundel. School Years 3-6. Returns after Easter 2021.
Fridays 5.15-6pm - Broadwater C of E. School Years 2-6. Returns after Easter 2021.
We also run classes at Angmering Village Hall, please click here to find out more.